TRIO Visit Day
Join us March 4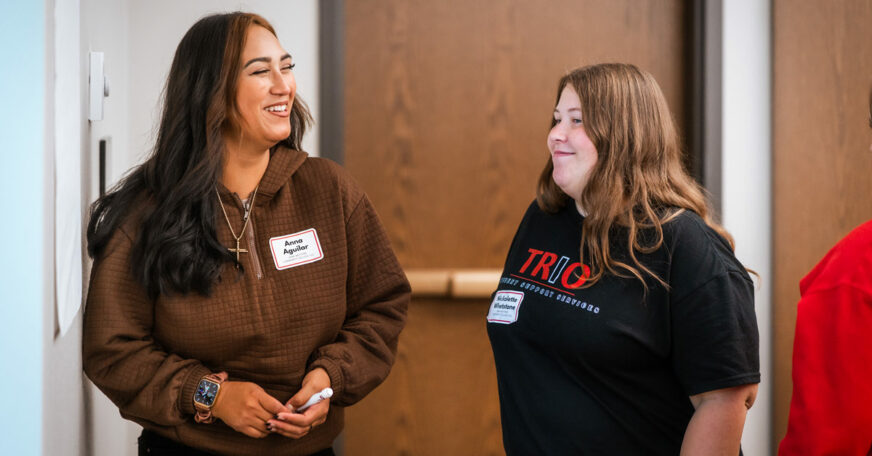 Join us Saturday, March 4, for TRIO Visit Day! This visit day is a great opportunity to hear from our Student Support Services team on how they help create a supportive environment through academic tutoring, mentoring, individualized coaching and more. You'll even have the chance to tour campus, meet with our professors and hear from past TRIO students.
Schedule
10:15 a.m.
Check-in at Graham Annex Sutphen
10:30 a.m.
Welcome and Student Support Services Overview
With Nancy Kroese and Matt Diehl
11 a.m.
Tour Central's Campus
Noon
Lunch in Central Market
(Provided by Central College)
1 p.m.
Academic Interaction Time / Admission Overview
2 p.m.
Thanks for Visiting!
Register for this Event
Registration is closed for this event.