Meet Cole Kraber '23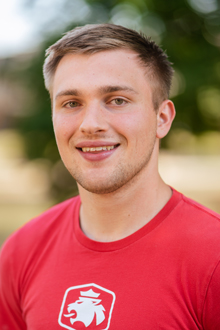 ---
Cole Kraber '23
Admission Student Ambassador
---
Hometown: Oskaloosa, Iowa
Major: Business Management
Minor: Communication Studies
Campus Activities: Campus Ministries
Career Goal: To follow Jesus' plan for my life
What Is Your Favorite Central College Tradition? Campus Ministries travels to Missions, Texas, during winter break. Serving others is such a great opportunity for our team to become more like a family.
What Is Your Most Memorable Experience at Central College Thus Far? That's a hard question for me because I am making a lot of memories every day. It's hard to pick one, and I honestly mean that!
What Is Your Favorite Thing About Pella/Iowa? Pella has been so good to me the past three years I've lived here. I have enjoyed how much the community cares about one another and how the town is growing in a way that benefits Central students.