Powering the college one gift at a time.
At Central, we are family. We are passionate. We are engaged. We embody the Central "Hoo-rah!" spirit. We celebrate our traditions that connect our past, present and future. We support the success of our current and future students. We are alumni. We are friends of the college. We are... Forever Dutch!
Funding Priorities Stay Connected Upcoming Alumni Events Make a Gift Refer a Student
Journey Scholarship Fund
Thanks to our generous donors, this year 784 students received a Journey Scholarship.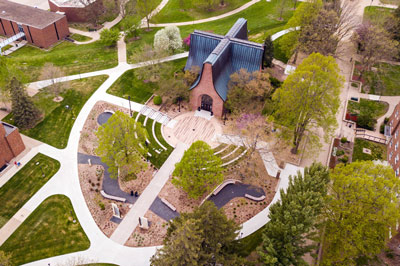 Peace Mall History Garden
Help celebrate the significant moments in the college's history with a new addition to the centerpiece of Central's campus.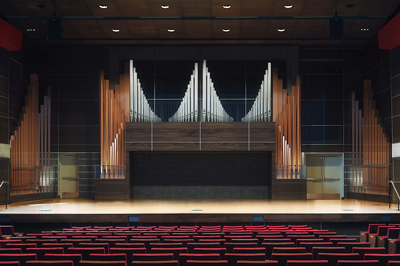 Douwstra Auditorium
Be a pipe organ donor and fill the auditorium with incredible sound.
Other Giving Opportunities
Leave a legacy
Your support of Central College can have a more lasting impact.
Upcoming events
Join us and other Central family members as we celebrate everything Dutch! Don't forget to bring your "Hoo-rah!"
Move-In Day Meet and Greet
Friday, Aug. 19, and Saturday, Aug. 20
Share your Hoo-Rah spirit with incoming students and their families during Move-in-Day!
More Info
Legacy Lunch
Saturday, Aug. 20
Take a break from Move-In Day and join us for the Legacy Lunch!
More Info
Central Red — "D-Day: Normandy to Paris, June-August 1944" With Mark Barloon
Monday, Aug. 29
Join Central RED on Monday, Aug. 29, for dinner and a presentation by Mark Barloon, senior lecturer of history.
More Info
JOSH PROKUPEK
I am using every opportunity that Central is giving me because I know how lucky I am. Your generosity is the reason that I can have these life experiences.
Keep us up to date
Tell us what's new, send us updates about your job, family and more.
Update my info
What's happening
Check out our online alumni magazine, Civitas, to learn what other alumni are doing in the world.
Read Civitas
Looking for transcripts?
Request your transcript online through Parchment, Inc.
Get my transcript
Central RED society
Central RED Society is Central College's innovative life-long learning program that enriches members' lives through relevant, broad-based learning experiences. Central RED Society will foster creativity, intellectual curiosity and engagement with Central College and the community!