Central RED
Lifelong Learning with Central RED
Central RED (Ready to Engage and Discover) is a volunteer-driven, lifelong learning and social organization with an abiding partnership with Central alumni and friends who wish to share knowledge, talents and experiences.
Members pay $20 annually to join Central RED. Five to eight classes, workshops and events will be held each semester with an associated fee. You must register and pay in advance for each class you will be attending.
For Fall 2023 and beyond, view upcoming Central RED events.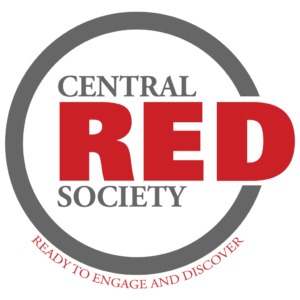 Learn  +  Engage  +  Discover
What is Central RED Society?
Central RED Society fosters creativity, intellectual curiosity and engagement with Central and the community!
Courses range from recreational to academic: everything from organic gardening to water aerobics to financial planning to philosophy to you decide! It's part education … part socializing … and always fun!
Do I Have To Be a Central Alum To Participate?
No! While we anticipate that many participants will be alumni, events are open to anyone.
If you are interested in becoming a member of the Central RED Society, sign up or call 641-628-7641.

Photos From Past Central RED Events