ACT Visit Week
This Event Has Been Canceled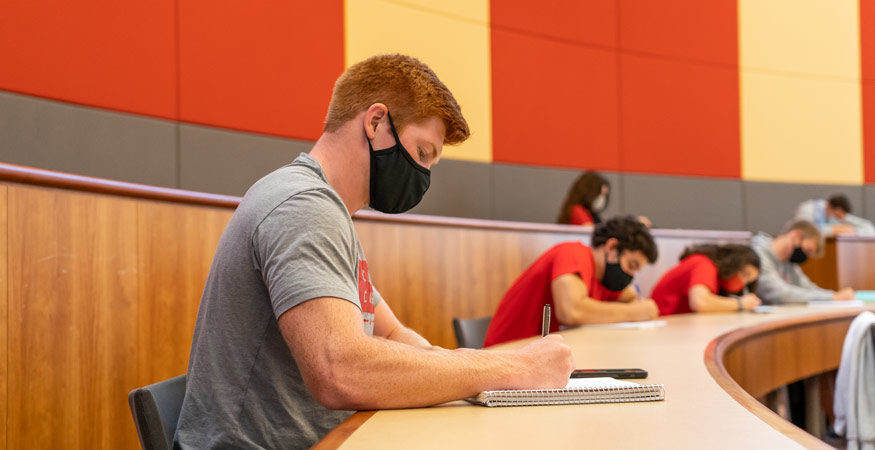 Life has been challenging this year, and finding open testing sites is no exception. Central College is open for limited ACT testing, March 22-26!* While visiting campus, you also have the option to tour campus, meet with admission counselors, professors and more.
Things to Know
This event is tailored for seniors who have had difficulties taking the ACT due to COVID-19 disruptions.
You will need to bring a pencil and a calculator to complete the exam.
The cost to take the ACT is $55.
*This ACT score is only valid at Central College.
Safety Measures for a Visit to Campus
Central has worked diligently to provide the safest experience possible for our visitors. We kindly encourage the use of the following guidelines when visiting campus:
Visitors need to be free of COVID-19 symptoms.
Pack hand sanitizer and use it often. We also will have hand sanitizer on hand for your convenience.
Masks are required in indoor public spaces and outdoors when six-foot physical distances cannot be maintained. Visitors may bring their own mask. The college also will have some available for use. Central's admission counselors will wear a mask when meeting with visitors.
Maintain a physical distance of six feet with other people.
When you arrive, we will welcome you warmly and show you where to safely receive your materials.
Although we're cleaning high-traffic areas frequently, please avoid contact with high-touch surfaces such as doorknobs, light switches, drinking fountains, etc.
Register for this Event
Registration is closed for this event.