Intercultural Education in the Midwest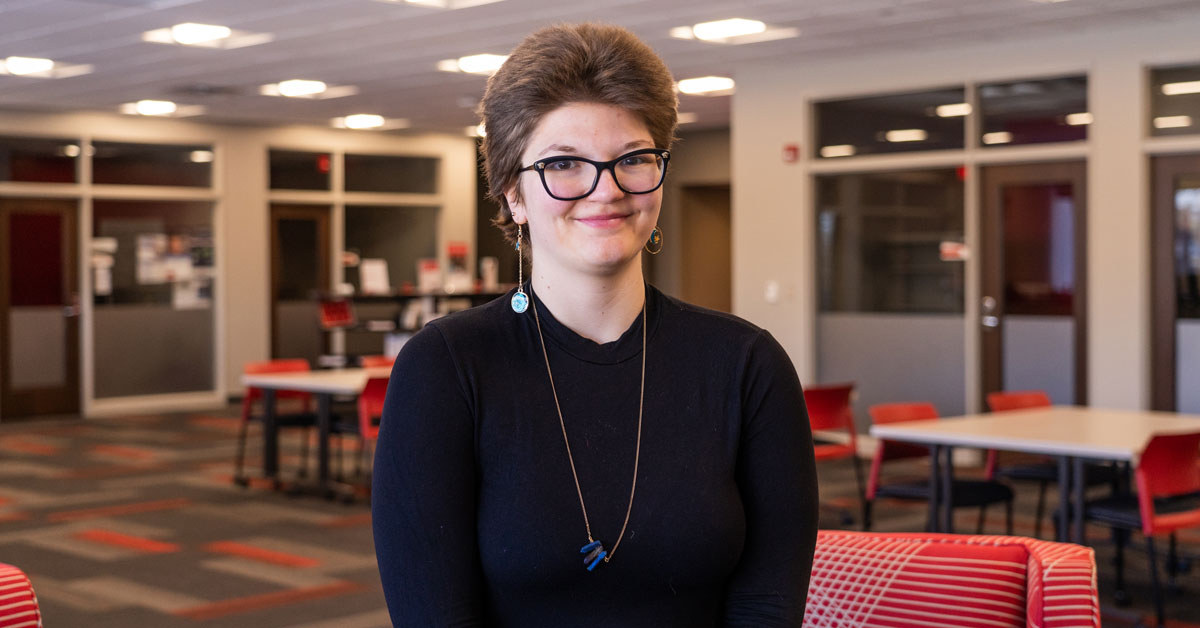 "I have changed and grown as a person since coming to Central."

– Anna Overla '20
Hometown: Dallas Center, Iowa
Major: Political Science and French
Minor: Communication Studies
Campus Activities: Campus Activity Board, Central College Democrats, Common Ground, Symphonic Wind Ensemble
Scholarships: Holthuis Scholarship, Van Tuyl Scholarship, Presidential Scholarship, Trustee Scholarship, Journey Scholarship, Central French Award
---
Pella, Iowa, is the doorstep to the world for Anna Overla '20.
Central was the only Iowa college she toured to offer a French major, and she was impressed by how frequently students studied abroad. Overla spent two weeks in summer 2017 test-running academic programs at CAVILAM, a school in Vichy, France. Central was interested in becoming a study abroad partner with the school and wanted student input before adding a study abroad site. Even though Central did not end up partnering with the school, Overla appreciated how Central valued the international experience and students' opinions.
She also took introductory German with Lecturer of German and associate director of Central's Vienna study abroad program Michaela Maschek, a native German speaker. "The class interwove culture into language lessons," Overla says. "It gave me a sense of how interconnected everything in the world is."
Overla put her language skills to use during an internship in Erfurt, Germany, in summer 2018. After meeting Michael Luick-Thrams when he spoke at Central, he offered her a position at the nonprofit TRACES Center for History and Culture, where she wrote grant proposals and helped organize and produce content for Luick-Thrams's speaking tour.
Overla plans to join the Peace Corps, then pursue graduate school and a career in international politics. "I have changed and grown as a person since coming to Central because I've been exposed to people with a wide range of backgrounds," she says. "I now feel more confident interacting with those who are different than me."
— Profile written by: Marin Harrington '21