Staying on Her Toes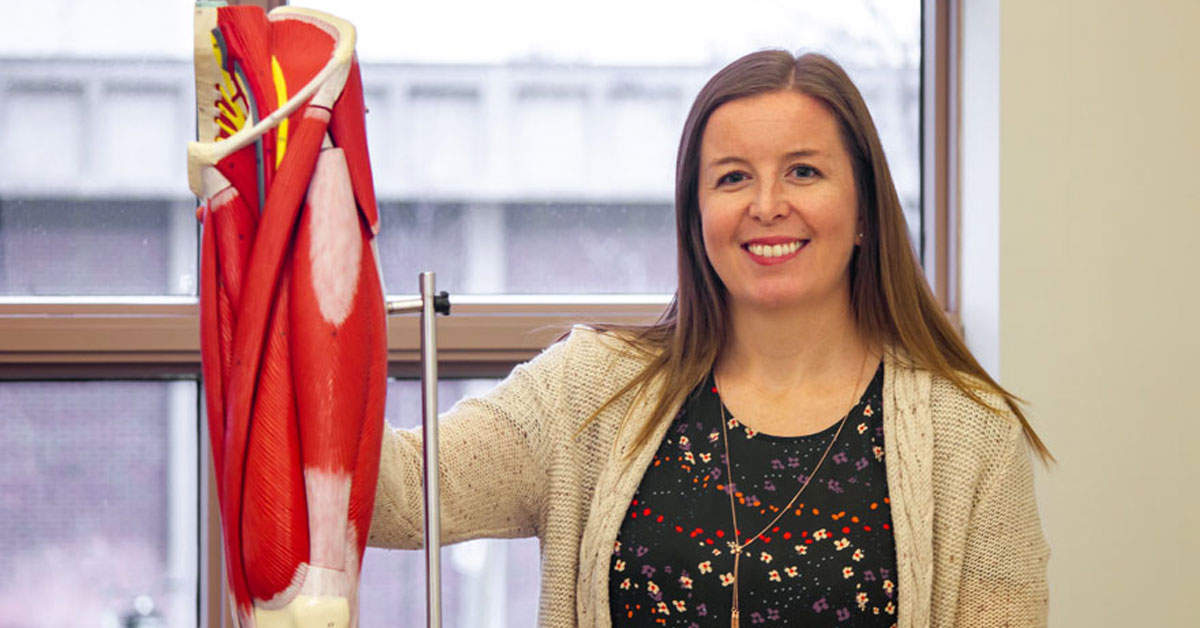 "The greatest joy is when a student feels they are in the right spot at the right moment."

– Katelin Valster
Lecturer of Exercise Science, Pre-Health Advisor, and Post Graduate Fellowship and Awards Advisor
Title: Lecturer of Exercise Science
Department: Exercise Science and Athletics
Hometown: Davenport, Iowa
Education: B.A. Biology, Wartburg College; M.S., Exercise Physiology, University of Illinois at Chicago, NSCA-CSCS Certification; currently pursuing Ph.D. in Health and Human Performance
Areas of Expertise: Sport Performance, Community-based Health Education in Special Populations
Courses Taught: Adaptive Physical Education; Anatomy and Physiology Lab; Biomechanics; Community, Consumer and Global Health; Fitness After 50; Theory and Practical Application of Health-Related Fitness; Wellness Coaching; Physical Activity Epidemiology and Worksite Wellness Program Planning and Evaluation
Other Duties: Pre-health Advisor, Post-graduate Fellowship Advisor and Student Athlete Advisory Council Co-advisor
Recent Publications and Presentations: "Mental Health Literacy," A-R-C Student-athlete Leadership Conference, Cedar Rapids, Iowa. "Training NCAA Division III athletic staff in Mental Health First Aid," PAADS Athletic Development Summit, New York.
---
"I like to run wherever, get out, no email, no meetings, just get out and be. Get some fresh air and at the same moment think about everything and nothing."
Lecturer of Exercise Science, Pre-Health Advisor, and Post Graduate Fellowship and Awards Advisor Katelin Valster feels just as at home running on the Central cross country trail as she does running a classroom. "Sports have been instrumental in my life," she says. "I'm a football fan. I like to do yoga. I played soccer in college. We had a pick-up group here in Pella for quite a while. I've done the city rec programs for adult leagues and probably my favorite is sand volleyball. It's kind of just practice what you preach."
Valster has lived most of her life in the Midwest, but it has allowed her to connect with people around the world. "I've traveled to Germany and Holland twice for soccer, once with my college team and once with Central," she says. "Sport can transcend language barriers. To connect with others through a common interest is really fun."
Valster began coaching in high school but took a circuitous path to teaching. "In college, I finished a biology major junior year, so senior year I took electives in kinesiology and biomechanics. Those courses connected my sport experience to academic learning and pushed me toward this field," she says. "I went on to study exercise physiology at the University of Illinois at Chicago, and I thought I'd be a college strength and conditioning coach, but came to realize I love teaching.
"What I like about coaching is finding people's motivations, helping them achieve their ideal outcome," she adds. "The same is true of teaching. Though sport has more physical outcomes, both involve a learning process that includes critical thinking and problem solving. At Central, I do both."
Valster spent seven years as an assistant coach for Central women's soccer, focusing on performance improvement. "We see it all the time," she says. "Distance records keep falling. Athletes are getting bigger, faster and stronger. To study the human body constantly provides new approaches to training; but much success is still rooted in traditional prescription principles."
But not everything is on the upswing: "We have a big issue in youth sports right now — burnout at young age," says Valster, who coaches Pella's Iowa Rush South community soccer club. "We see burnout because of super intense participation in sports — sports are year-round and you have to specialize early. So at 12, 14, kids drop out."
To solve this problem, Valster and her colleagues have changed their game plan. "We're thinking, 'What can we do to make sport participation better?' We're trying to bring a different type of energy, a participation mindset to the sport while still striving to get the young athletes to be really good." Valster is concerned for the athletes but doesn't want to see youth sports end. She says, "I think youth sports are great — they offer opportunities to develop physically, mentally and socially."
Valster also develops programs on the mental health of college athletes. "I read this book called 'What Made Maddy Run.'" Maddy was a student-athlete at Penn, and the book was about her journey through freshman year, at the end of which she died by suicide," she says. "It made me think through the social and emotional environments in college and the physical demands of sport.
"Then I started doing some research.  The NCAA had just decided to make mental health a research priority, so it was perfect timing — I have made that a focus in my doctoral work. With mental health, a lot of people focus on anxiety, depression, things like that, but it also includes food, sleep, recovery and downtime. We'd love to continue to understand student-athlete needs and then develop better support and programming."
She advises the Student-Athlete Advisory Council at Central. "We started a student mentor program to support freshmen athletes in their transition to college. They have someone to offer peer academic support and help them feel good about social decisions."
Valster is a mentor, too, as a pre-health and post-graduate fellowship advisor. "I help students interested in prestigious scholarships," she says. "I get to know the student, help them choose classes and identify what schools fit them. That can improve our admittance rates for professional schools."
She takes satisfaction in helping students get admitted to grad school. But, she says, "I think the greatest joy is when a student feels they are in the right spot at the right moment, that they're in a better position as they leave Central, or they feel joy in this new area because they've found what works for them."
So how does Valster help each student figure out what is right for them? "It comes down to listening to each student, to appreciating different personalities, motivations or ways to do things," she says. "I learned through years of being an athlete and coach — and now a faculty member and scholar — that there's more than one way to pursue a career or life after college. That is central to our work here on campus."
She credits sports for her advisee-whispering abilities. "Many skills I have come from sports and the coaches or teammates I've had," she says. "Having the content and expertise is key, but just as important to success are the soft skills, the community and the relationships.
"My favorite part about Central is the people — the colleagues I work with, the care for the students I see.  I love working with our students, as well. Central students are interested in diverse subjects. That challenges us as faculty to be informed of current trends in our field. There's a pretty broad range of outcomes in our major, so it keeps us on our toes."
— Profile written by Brandon Rosas '20
About the Author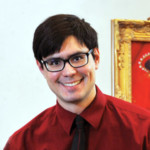 Hi! My name is Brandon Rosas '20 and I am a communication studies major and art minor. I work as a student writer for Central Communications. Outside of class, I can usually be found drawing, watching Salsa dance videos or studying in the Maytag Student Center.