Studying Philosophy in France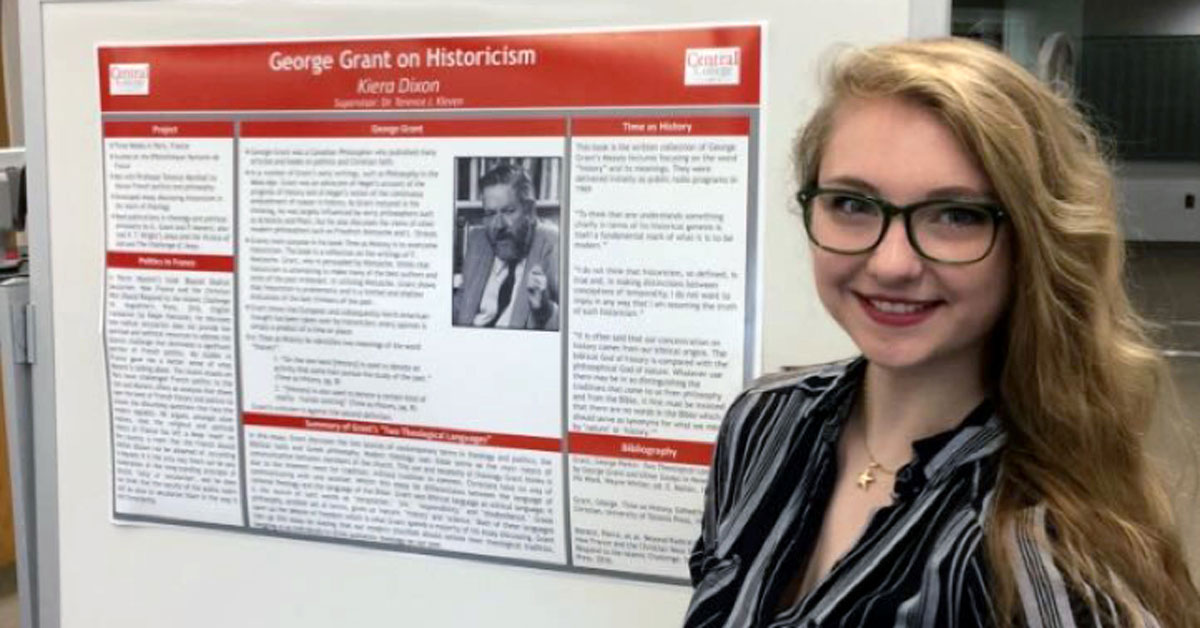 "I spent three weeks and met with a professor there to discuss French politics and philosophy."

– Kiera Dixon '21
Hometown: Walker, Iowa
Majors: Social Science and Psychology
Minor: Religion
Campus organizations: Cheerleading, Scholte Council, National Residence Hall Honorary
Scholarships: Presidential Scholarship, Computer Science Award
Career Goal: Teacher or counselor
---
Kiera Dixon '21 almost ruled Central College out when she started looking at colleges.
"At first, I thought it would be too small for my liking and that I wouldn't be able to afford it. But my mom and I visited anyway and we fell in love with the people here. It turned out I was wrong about the affordability!"
Her favorite class thus far was Psychological Investigations with Professor of Psychology Keith Jones. "He puts so much energy into what he teaches!" Dixon says.
She took Introduction to the New Testament with Professor of Religion Terry Kleven during her first semester. As the result of a paper she wrote for that class on French political theology, Kleven asked if she'd be interested in going to Paris to do more research in political theology and expand on what she'd written.
Consequently, she applied for and received a grant to travel to the Bibliothèque nationale de France in Paris to read publications in theology and political philosophy focusing on Canadian philosopher George Grant.
"I spent three weeks and met with a professor there to discuss French politics and philosophy," Dixon says, "all in light of the recent attacks in Paris, which have challenged French politics to the core."
The result of her research project, titled "George Grant on Historicism," looked at politics, secularism and Islam in Europe and the relationship between church and state. "I learned that taking religion out of politics entirely is impossible," says Dixon. "I loved reading articles in the archives, being immersed in Paris and looking at the French political system."
She expects that her interest in psychology, history and religion will lead to a career in school counseling or teaching—perhaps in the area of religious studies or history.