Triple Threat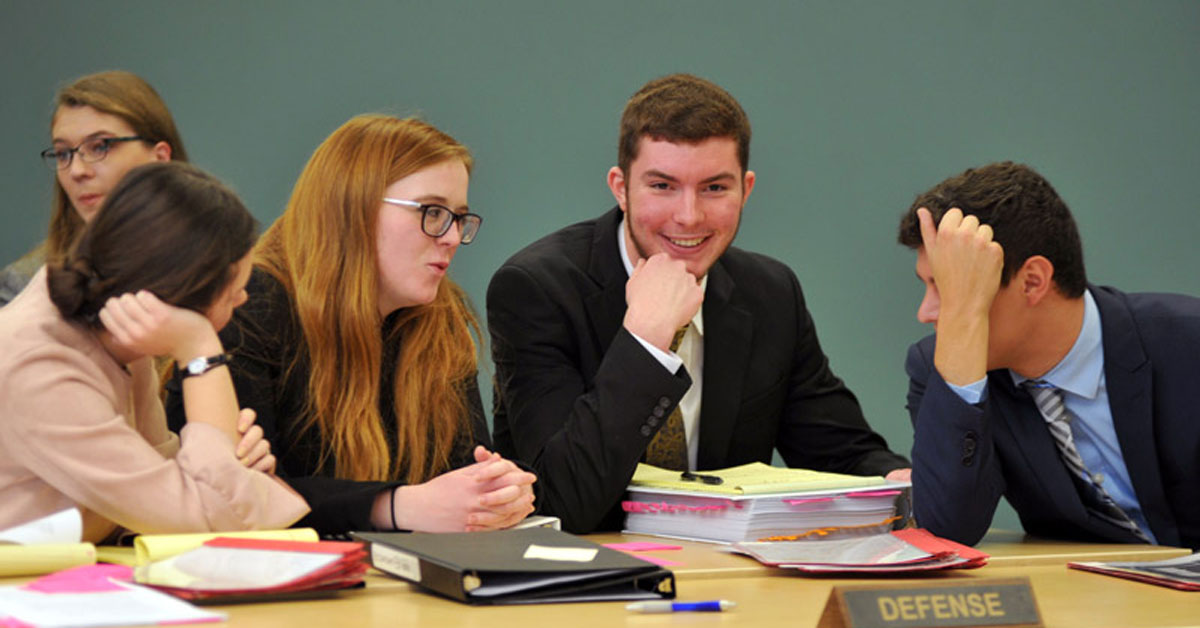 "I'm busy, but I'm also happy, and that's why I keep doing what I do."

– Kurt Sernett '21
Hometown: Kelley, Iowa
Majors: Communication Studies, Political Science and Spanish
Campus Activities: Mock Trial, Scholte Hall Council, National Society of Leadership & Success and writing tutor in Central's Tutoring & Writing Center
Scholarships: Presidential Scholarship, Trustee Scholarship and Art Department Award
---
Central College keeps Kurt Sernett '21 busy—and happy.
At freshman orientation, Sernett knew he enjoyed politics, writing and public speaking, but had little idea what he wanted to study. His eventual advisor, Professor of Political Science Andrew Green, helped him arrange a triple major that encompasses his interests. Thanks to faculty guidance and the interdisciplinary nature of Central's curriculum, Sernett is confident he'll be able to complete all his majors and still graduate in four years.
Sernett also joined Central's Mock Trial team his freshman year. He had never competed in Mock Trial before but was considering attending law school. Most of the team members that year were first-year students. To ensure all necessary positions were filled, each student had to learn multiple Mock Trial roles. That taught Sernett flexibility and made him a more dynamic team member. The experience also introduced him to friends and brought out skills he didn't know he had, such as memorizing speeches quickly under pressure. "Mock Trial really helps you think on your toes," Sernett says. "Central's team is close-knit, too. We're always doing fun things together outside of Mock Trial, like going out to dinner."
College has taught Sernett time management. He says, "People always ask me if I ever sleep or have fun, and the answer is yes; you just have to make time for it." Because his majors and extracurriculars are so fulfilling, Sernett doesn't feel overwhelmed, and he's grateful Central has allowed him to explore so many interests.
Sernett may attend law school or pursue a career in journalism or policy analytics. His advice to other ambitious prospective students: plan ahead and seek advice, so you never feel alone in making big decisions. "If you're a good enough planner, you can take advantage of all the opportunities Central offers."
— Profile written by: Marin Harrington '21