Dreams Do Come True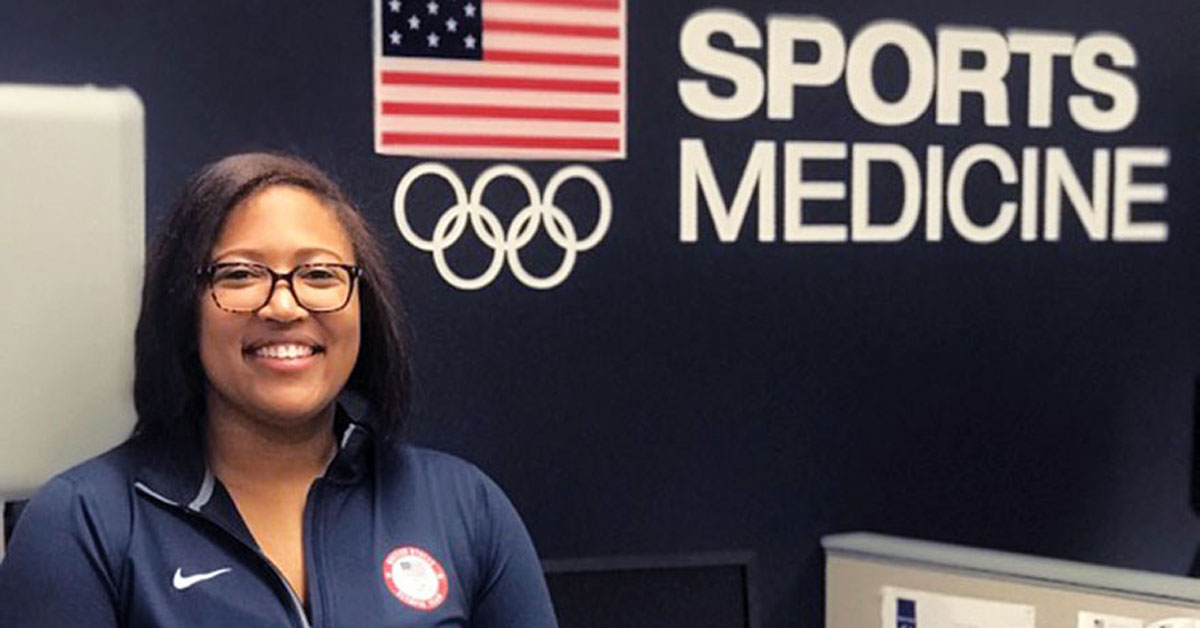 "At Central, you learn a lot of the basics; they were ingrained in us. All the professors I had at Central did a great job preparing me academically, as well as hands-on. They did a great job helping me be ready and comfortable to pursue that master's degree."

– Taryn Pennington '13
Major: Athletic Training
Student Activities: Softball, Health Professions Club, Study Abroad (Netherlands and Chicago Semester)
Career: High-Performance Health Care Services Provider, U.S. Olympic and Paralympic Training Center
Location: Colorado Springs, Colorado
---
Taryn Pennington '13 wasn't sure what to expect when she took her visit to Central College while in high school. Then she met John Roslien.
"He was the reason I came to Central, the reason I pursued athletic training," she says.
Roslien, associate professor of exercise science and director of athletic training, pitched Central's athletic training program he started, its reputation and the places it could take Pennington. It worked.
"Sitting down and talking to him, he explained the program and all the opportunities I could have," says Pennington, who grew up in St. Louis. "My original plan was pre-med, to go into sports medicine, to be a physician."
Pennington currently is at what she calls a "dream job," working as a high-performance health care services provider, contracted out to the United States Olympic and Paralympic Training Center in Colorado Springs, Colorado.
"Since my freshman year of college, my goal was to work for the Olympics or Team USA in some capacity," she says. "At the time, I didn't know what that looked like or what the process was to get to that level."
After leaving Central, Pennington earned her master's degree at Ohio University while also working as a graduate assistant at a local high school. Her first full-time job brought her back to Central before she moved on to Reinhardt University in Georgia. She landed her job in Colorado Springs in February 2018, despite thinking she bombed the interview. It's taken her places, most notably to the Pan-Am Games in 2019 in Lima, Peru.
"It was amazing, just a great experience to represent Team USA in an athletic training environment," Pennington says. "I'm still kind of in shock to think back and realize I was there and got to work with some of the best athletes in the world on that high of a stage."
Pennington also has earned her doctoral degree in athletic training from A.T. Still University in Mesa, Arizona, and would like to either return to the educational side of athletic training as a clinical coordinator or become a sports medicine director at the collegiate level.
She credits Central for making it all possible.
"At Central, you learn a lot of the basics; they were ingrained in us," she says. "All the professors I had at Central did a great job preparing me academically, as well as hands-on. They did a great job helping me be ready and comfortable to pursue that master's degree."
Representing the U.S. (And Central) In Tokyo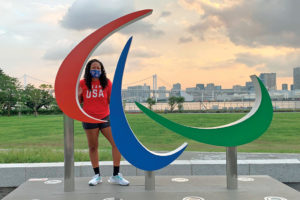 Taryn Pennington '13, employed by the United States Olympic and Paralympic Committee, explains health care services for top-tier athletes for the Winter 2022 issue of Civitas, Central's alumni magazine.