Music Scholarship Audition
Join us Through March 1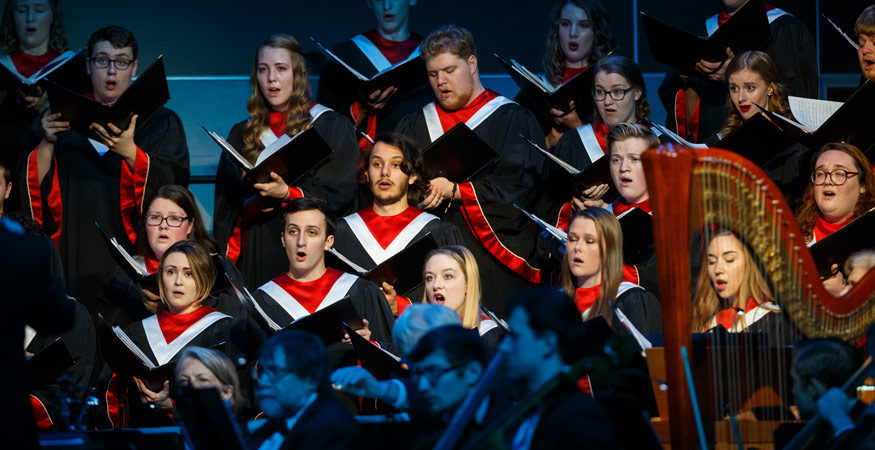 Choose a date through March 1, 2021, to audition for a $500 Endowed Music Scholarship!
These scholarships are for students interested in performing in one or more of Central's music ensembles. Available to senior students only.
How to Prepare for Your Audition
Vocal

One piece of prepared music — any piece, solo/ensemble music, choir part, etc.
During the audition, expect sight-singing and vocalizing.

Winds & Brass

Two contrasting pieces of prepared music, each about one minute or less.
Any major scale

Percussion

Snare drum or timpani excerpt, one minute or less.
Marimba excerpt, one minute or less.
Drum set (if possible) excerpt, one minute or less.

Guitar or Bass

Show that you can read a jazz band chart.
Show that you can read chord changes.

Piano

Two contrasting pieces, each about one minute or less.
Any major scale.
Safety Measures for a Visit to Campus
Central has worked diligently to provide the safest experience possible for our visitors. We kindly encourage the use of the following guidelines when visiting campus:
Visitors need to be free of COVID-19 symptoms.
Pack hand sanitizer and use it often. We also will have hand sanitizer on hand for your convenience.
Masks are required in indoor public spaces and outdoors when six-foot physical distances cannot be maintained. Visitors may bring their own mask. The college also will have some available for use. Central's admission counselors will wear a mask when meeting with visitors.
Maintain a physical distance of six feet with other people.
When you arrive, we will welcome you warmly and show you where to safely receive your materials.
Although we're cleaning high-traffic areas frequently, please avoid contact with high-touch surfaces such as doorknobs, light switches, drinking fountains, etc.
Register for this Event