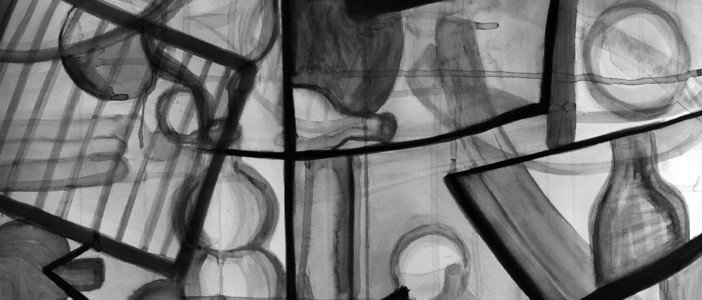 A Note From The Editors
By Kelly Spavin '13 & Kaity Sharp '14
---
Dear Readers,
Welcome to the 32nd edition of The Writing Anthology.
We are very excited to share this year's publication with you. After reviewing nearly fifty submissions, we selected the following thirteen pieces to be featured in the anthology. The difficulty of this selection process is a testament to the excellent quality of student writing at Central College, and we are proud to see all the hard work put in by our peers.
The strength of many of the chosen essays lies within the powerful connections the writers make between different themes, experiences, and concepts. As a result, we wanted to design the anthology in a way that would reflect the connections between the ideas presented in these diverse pieces. The first six essays are centered around the lives of others. While it is valuable to search for meaning in our own lives and experiences, it is also important to be aware of our relationships with those around us. In these six pieces, we feel that the authors attempt to step outside of themselves in order to explore and better understand someone else. Whether it is a mother or a friend, a soldier or a spider, becoming aware of each individual's unique perspective can give us new insight into the world around us.
The next two essays serve as a transition into the final group as both of these explore individual viewpoints on international conflicts and reflect how a nation can be affected as a whole. The final five essays further demonstrate how a global and historical consciousness can assist us in solving critical issues in the world today. They show that we can learn valuable lessons about anything from politics to mathematical equations by examining different cultures and the ideas others have developed and experimented with throughout history. We hope you find the progression of this year's edition meaningful while reading these exemplary pieces.
Each year we select an author as the recipient of the John Allen Award for the best example of student writing. This year, we are pleased to announce that two students will receive the honor: Lindsay Korn, for her insightful ethnography on transgendered college students, "Coming Out Never Ends" and Shane Hallengren for his eloquent travel essay, "Riding With a Bosnian Soldier."
We want to congratulate all of the student authors: thank you once more for your exceptional work. We would also like to thank the professors who took notice and submitted these essays to the Writing Anthology. We specifically offer thanks to our faculty advisors, Dr. Walter Cannon and Dr. Maria Snyder. Your expertise, guidance, and support throughout this process have been greatly appreciated.
Additionally, we would like to thank Professor Mat Kelly and all of the talented artists for their outstanding contributions. We would particularly like to thank Renae Mauk, whose piece "Dance" was used to represent the ties between the essays. Thank you also to Freddy Koke, who provided the cover art with his piece "Remnants." We felt that this image especially represented the writing in this year's edition with the idea of stepping into another's worn-out shoes. Finally, we would like to thank Carol Geil, project director for Central College Communications. Each time we came to you with a question, you always had the answers. Your help in this journey has not gone unnoticed, and we thank you for it.
Again, thank you to all who made this year's publication possible. We simply couldn't do it without you. Happy reading!