Connections Beyond the Classroom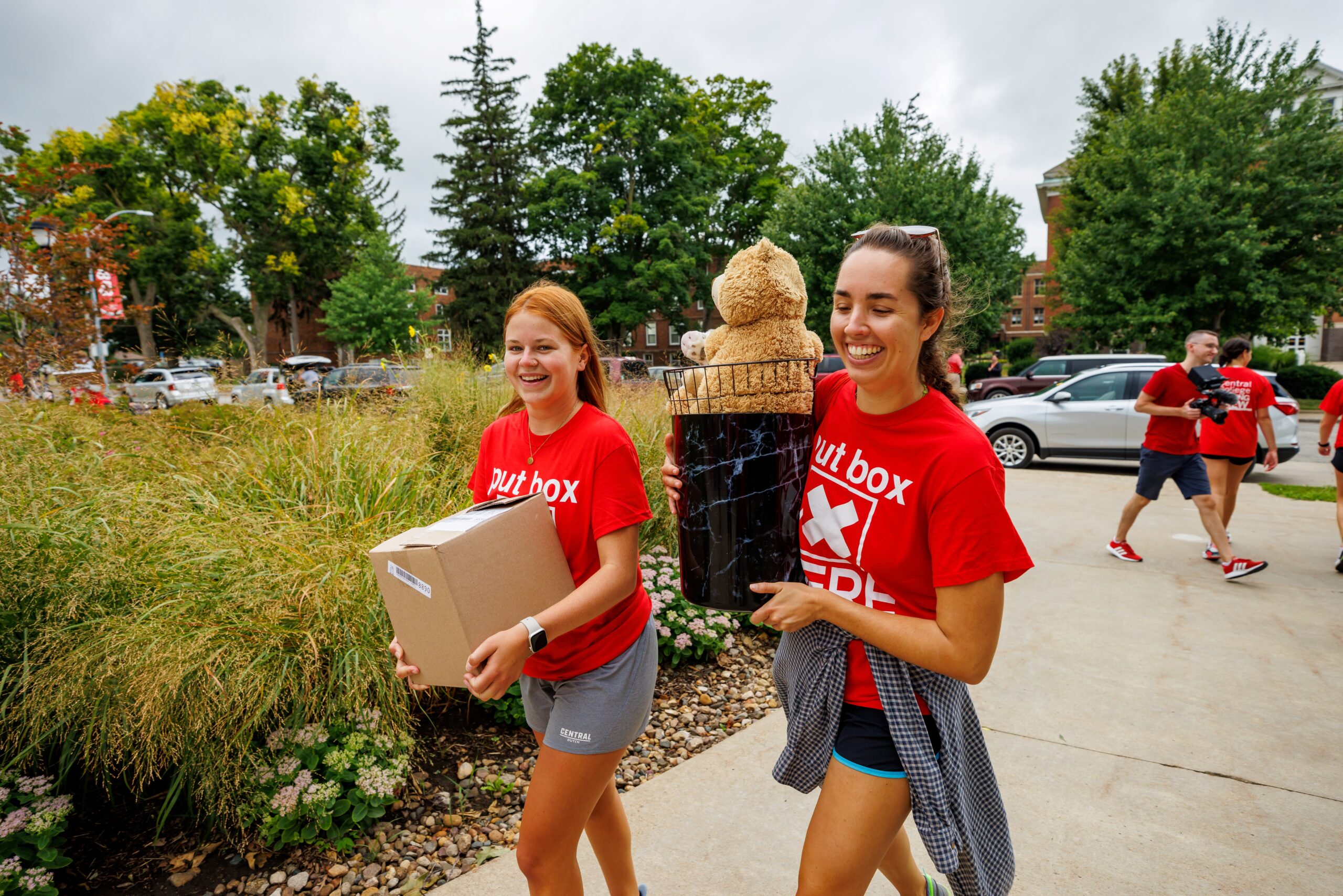 "I have a special gratitude for all the professors and faculty at Central. My amazing experience is because of them and their wisdom that they share, and how they have expectations for us, but only for us to better ourselves."

– Lilly Bracy '23
Hometown: Conrad, Iowa
Majors: Psychology and Sociology
Scholarships: Roy J. Carver Charitable Trust Scholarship and Journey
Campus Activities: Campus Ministries, Peer Instructor (SSS), Summer Orientation Staff, Research
Career: Care Coordinator at The Well
Location: Knoxville, Iowa
---
When you ask students why they chose Central College, most likely they will tell you it was the welcoming community that made them feel right at home. The feeling on campus goes far beyond the friendships you'll find here — it feels like family. Relationships with faculty are steering students like Lilly Bracy '23 to their full potential.
"I went on a visit and all of the professors that I met that morning knew my name at the end of the day," Bracy says. "I immediately knew this felt like home."
Central opens a world of so many different opportunities for students to find what they are passionate about and leads them on a path toward success in doing things they love.
"I don't necessarily know exactly what I want to do, but I feel so prepared to do anything," Bracy says. "I have so many passions because of the professors. I feel like I can be myself around them. They're like my friends."
Connections with other people are at the root of Central. When Bracy tells her hometown friends stories about her experience, they are amazed at the number of people she knows.
"That's the Central life," Bracy says. "You know everybody, and you know everybody's face, and it's just really cool to have that community."
Between academics, athletics and the wide range of student organizations on campus, Central has something for everyone. The community is a place for people to grow together and personally during their time here.
Bracy says there are many mentors on campus who have taught her that it's OK to be yourself.
"I feel like you can have conversations with people who are different from you, and you learn a lot from that," Bracy says.
A piece of advice Bracy would share with current high school students is to not rule out private colleges.
"Central gave me the best offer and they've given me so much more. Now that I've been here, I have lifelong connections and friends," Bracy shares. "I always thought I'd go back home, but this feels like my home. I call Pella home."
Bracy found her stride balancing the world of school and social life, and Central made it easy for her to enjoy the college experience while getting the most out of high-standard academics.
"My experience has been pretty open," Bracy says. "I can go to campus events and go to the square on different nights. There's a good balance that I didn't expect. It's the best of both worlds."
Bracy created so many incredible memories during her time at Central, but the headphone dances were her favorite events. Memories like these are experiences students cherish for the rest of their lives.
Central is a place many people call home. It's the perfect place to build amazing memories with amazing people.
"I have a special gratitude for all the professors and faculty at Central. My amazing experience is because of them and their wisdom that they share, and how they have expectations for us, but only for us to better ourselves," Bracy says. "I love Central."